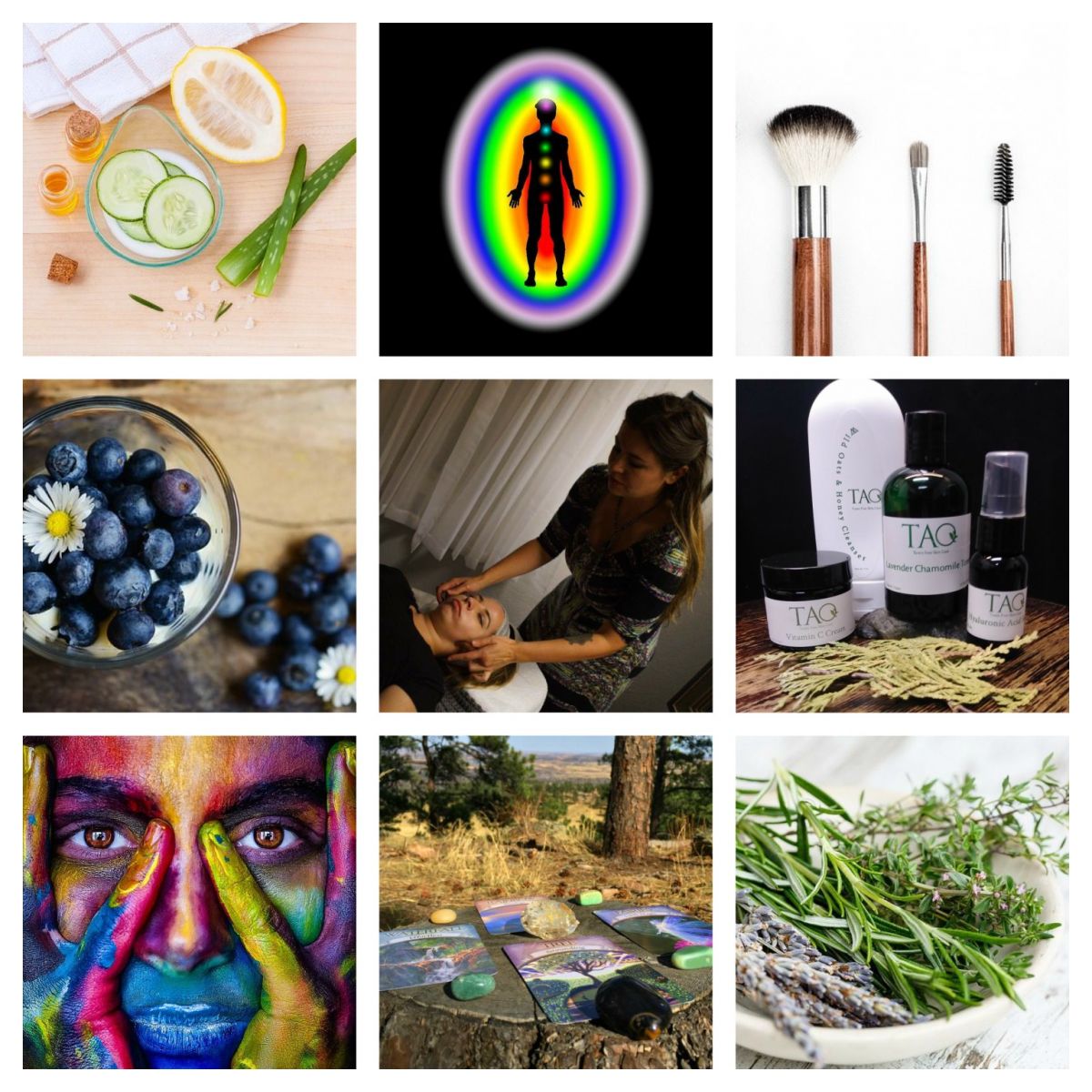 ENERGY WELLNESS 30 minutes, $30 | 60 minutes, $55 | 90 minutes, $75
...stress is one of the highest contributing factors to physical, emotional & mental dis"ease", disconnecting us from balanced emotions and clear thought processes. By relieving stress in the body, we relieve stress in the mind and clear a path for emotional wellness. The body is designed to heal itself and proper energy flow can jumpstart that process. Energy Wellness a holistic healing technique based on the principle that the practitioner can channel energy into the client by means of touch, to activate the natural healing processes of the clients body and restore physical and emotional well-being.
LIFE BALANCE ENERGY AWARENESS 1-2 hours $150
...Life Balance Sessions help bring awareness to the root cause of the physical, emotional, intellectual & even spiritual stress that cause dis"ease" within the body. Stressful issues may include self-sabotage, lack of direction, fear of abandonment, inability to set boundaries or speak your truth, trust & financial issues and more. Utilizing intuitive, practical and energetic techniques, we let your body's voice of intuition tell you what you need to know to move forward in life and offer practical steps you can do. Energetic body work completes the session to help clear and balance the energy systems, in crease vitality and set you up for a successful integration of the information you receive.
INTUITIVE FACIAL READING 30 minutes, $45
...every face tells its own story. Every line and mark carry energies picked up throughout our lives. With the clients permission I intuitively read the energetic map in the face. Our face holds messages of self discovery just ready to be unlocked. These messages help us in living our best possible lives.
MINI CHAKRA READING 15 minutes, $25
FACIALS
Consultations are complimentary.
All facials begin with a skin and health history analysis, which helps me figure out the best treatments and products to fit your needs. I use professional organic products that nourish, support and maintain our skins natural processes.
Serenity Facial 75 minutes, $75
...this facial treatment is tailored to each clients needs and includes cleanse, exfoliation, extractions (as needed) and mask. My signature serenity facial massage will put you into relaxing bliss!
Native Facial 45 minutes, $55
...this hydrating therapeutic treatment is customized to help combat Colorado's dry climate. Focusing on hydrating the skin and calming any inflammation. Perfect treatment for the Colorado Adventurer.
Energy Facial 75 minutes, $85
...this calming personalized facial treatment is designed to address the effects of stress on our skin. Energetic balancing techniques are used to work with the energy of our facial features and skin, thus moving and releasing any stress or energetic baggage. This encourages positive wrinkle reduction, glowing skin and lifted energy in our features. Herbal aromatherapy brings refreshing peace of mind. Includes a jade stone treatment. This is a great service for anyone looking for a non-invasive way to rejuvenate the skin from the inside out.
Ritual Facial 30 minutes, $30
...cleanse, exfoliate, hydrate! An express treatment of magical bliss for your skin! Learn the ritual of great skin care and take a quick moment to fall into relaxation as I pamper your skin.
Extractions not included.
Soothing Crystal Facial 40 minutes, $45
...my jade stone facial massage helps to calm your skin and soul. Jade is known to have detoxifying and grounding properties. It is is also thought purify our energy fields. Benefits of jade stone may be improved skin tone and prevention of premature aging. Great for a quick skin pick me up!
Light Therapy 20 minutes, $25 | 6 treatments package $145 |10 treatments package $235
...this is a quick non-invasive procedure that is affordable and easy on your schedule! LED Light color is chosen based on your skin care needs. This non invasive process helps to correct age related problems in the skin. It helps to improve muscle tone, stimulate the production of collagen, even out skin texture and kill acne causing bacteria. Come in and relax with this great skin treatment!
Typically LED wants 6-10 treatments to be the most effective for skin damage/repair.
Renew Non Surgical Facelift 30 minutes, $45 | 3 treatments package $115 | 5 treatments package $200 | 10 treatments package $395
...microcurrent technology employs a mild electrical current to stimulate and re-educate the muscle tissue in the face and neck. It promotes healing from sun damage and inflammation. It promotes circulation and collagen production, as well as cellular repair and regeneration. Great for anyone who wants to regain youthful volume, glow and lift. Microcurrent has been proven to be an effective non-invasive treatment.
Clarity Facial 75 minutes, $85
... for acne prone skin this facial is designed to help loosen congestion, decrease inflammation and kill bacteria. Provides a deep cleanse and exfoliation, followed by extractions and customized mask. LED therapy provides an advanced healing and calming treatment.
Life Balance Facial 2-3 hours $200
...love your skin Life Balance session and personalized facial. This Life Balance session focuses on the "skin we are in" by helping to bring awareness to the root cause of stressful issues that come up around our skin. Utilizing intuitive, practical and energetic techniques, we let your body's voice of intuition tell you what you need and offer practical steps you can do to maintain your most healthy skin possible. Followed by a nourishing customized facial to encourage you on the path of healthy skin care. Energetic work completes the session to help clear and balance the energy systems, in crease vitality and set you up for a successful integration of the information you receive. After your session I will help you create a skin care plan with purpose. I will show you fun ways to bring magic back into your beauty and skincare routine!
Detox Back Facial $85
...the techniques used in a back facial are very similar to those applied in a facial treatment. The only difference is that the skin products used in a back facial are formulated specifically for the skin on your back, which is much tougher than the delicate skin on your face. Back facials are great for treating the hard to reach areas of your back. Includes a cleanse, exfoliation, while treating any congestion. I finish with a clarifying mask and hydration treatment.
Dream Back Facial $100
... all the benefit of a back facial and also relaxing aromatherapy treatment. Essential oils are carefully chosen to fit your skins needs.
Back Exfoliation $25
... express back treatment includes a cleanse, exfoliation and hydration. Warm towels help create a soothing experience.
ENHANCEMENTS
...the following enhancements may be added on to any facial service.
Additional fees apply.
Microcurrent $25 | Light Therapy $20 | High Frequency Therapy $15 | Ultrasonic $20 | Herbal Aromatherapy $5 | Chakra Balance $10 | Extractions $10 | Intuitive Facial Reading $10 | Serum infusion $15 | Hand Hydration $5
BROW & LASH TINTING
...play up your brows and lashes with this semi-permanent tinting process and it will flatter your whole face! Tinting gives the eye definition that can allow you to go without mascara. Eyebrow and eyelash tinting can actually eliminate the need for mascara and brow pencil for 3-4 weeks at a time!
A vegetable based dye is used.
Brow tint $20 | Brow shaping & tint $33 | Lash tint $26 | Brow & Lash tint $36
WAXING
Brow Design $21
Sides $15 | Lip or Chin $12 | Lip & Chin $20 | Lip, Chin & Sides $30 | Full Face $50 | Under Arms $20 | Hands or Toes $13 | Hands & Toes $22
MAKEUP ARTISTRY
Makeup (includes lashes) $75 | on location $100
Strip Lash $15 | Flare Lash $20
Makeup Lesson 1 hour, $55 | 3 people $125
Half day 4 hours $300 | Full Day 8 hours $500
Mystical Makeup Coming Soon!
Prices do NOT include hair! I do not have anyone to cover hair- that is up to each individual client.
Menu prices subject to change.