True Beauty is Wholeness.

Hello, my name is Rachel Miera. As a Colorado native, nature is a huge part of my everyday life. The beautiful sunsets and strong, majestic mountainous views that I wake up to and see everyday are also what keep me here in this wonderful state. Born in the city of Boulder, I am blessed to now call Boulder my home for the business I created. My love for nature has been the foundation of the work I do now.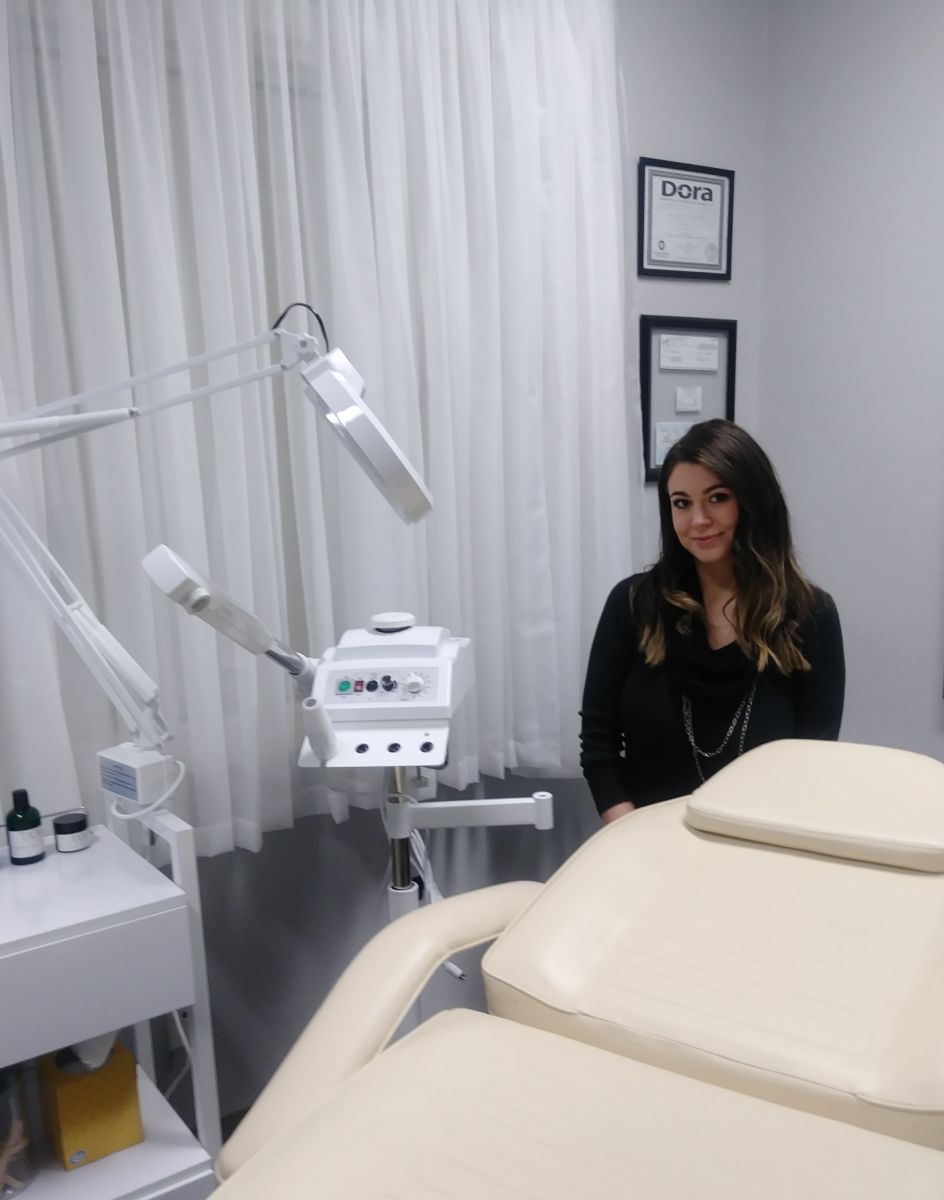 My passion for holistic wellness started with my own skin's struggles. I had eczema since childhood and acne both as a teen and adult. When nothing seemed to be working I decided to take a holistic approach to my skincare. Soon after I began to feel more healthy and my skin began to clear. This inspired me to attend school for holistic health and later received my license in esthetics. I've traveled to expand my knowledge on plants, ingredients, wellness and gain perspective on this beautiful life. My approach to skincare is unique, focusing on nourishment of the skin and the support of it's function. I look at all factors when analyzing the skin including lifestyle, diet and stress. I use wellness and energy techniques to help the body detach from chaos and bring it back to nature in order to repair and recuperate. This promotes gentle awareness, relaxation, calming of the emotions and balance within.
In 2015 I opened my practice with the intent to provide services that support the whole being: mind body and soul. I believe that beauty comes from a balanced outlook, a practical approach, and a connection with the magical influences in life. I coach and guide people beyond just their skin care to truly help transform and incorporate beauty into all aspects of life.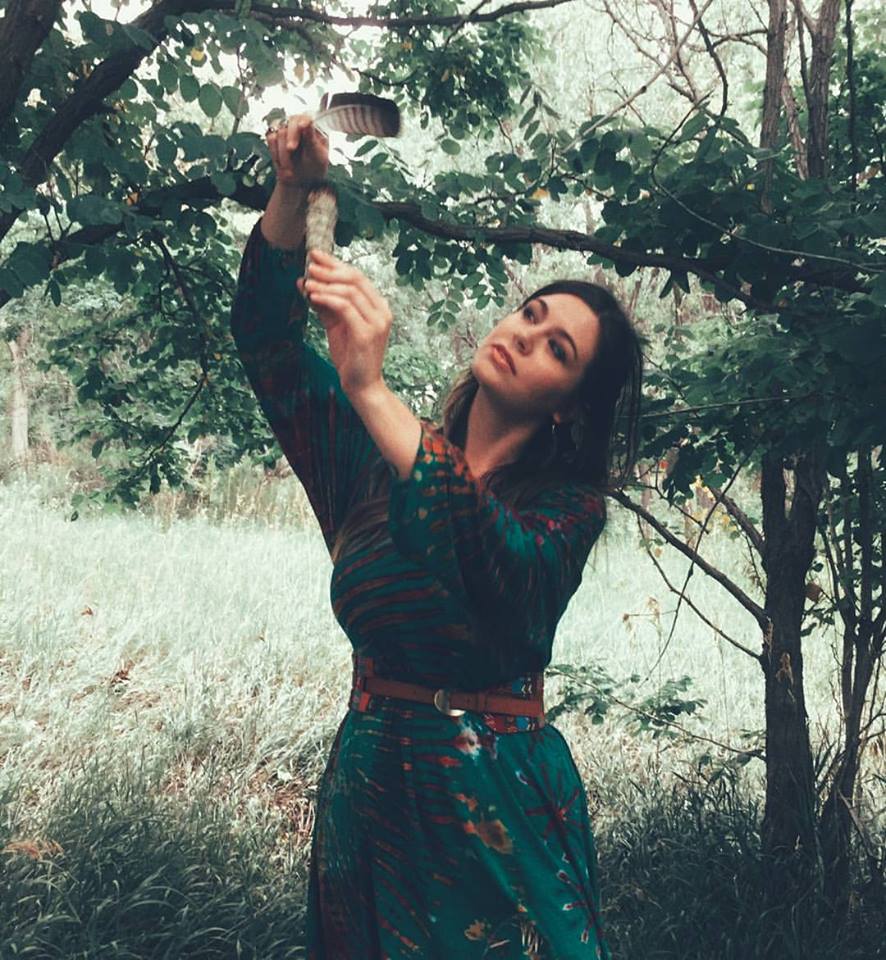 Testimonials
"When I was 13, my mother enrolled me in a personal development class for my severe social anxiety and shyness. It was a great class that helped me overcome some of my fear of being in my own skin and being seen. What followed was a professional modeling development class and a couple years of photo and runway work. Sounds like I beat my fear? Wrong. The modeling industry magnified my fears and eventually I developed a deep mistrust for the camera and having my image captured and critiqued. I quit modeling and being in front of the camera... forever. That was my fear taking over. Last year, I decided to face my fear and overcome it. So booked a photo shoot with a photographer I trust and through that, met Rachel Miera. Rachel worked with this photographer doing makeup... preparing our "look" for the shoot. What Rachel actually did was calm down ALL my fears. She talked with me, told me all the features she saw that were beautiful and accented them. She did energy work during the process and I felt all my nervousness melt away. I felt my confidence and belief in myself build through the course of the initial sitting and her encouragement helped me stay calm, present and confident through the rest of the days' photo shoot. Just by having her hands on me or near me, I would feel better. She would fix a piece of hair or highlight my lips, and I would feel better. She saw my natural light and beauty and enhanced it... not changed it. Rachel sees the true beauty in you and helps it shine forward, for the whole world to see. Thank you Rachel! No more fear of being seen for this gal!" Celeste L.
"I was looking for a class and certification that would support my move into energy work and with Rachel I got that and so much more! Rachel is a powerful teacher and mentor, able to be simultaneously gentle and tough to ensure that you are not only receiving the information but, integrating it into your life. I left class a better person, equipped on all levels to embark on this new journey and with a mentor who has continued to provide encouragement and support. I highly recommend Rachel's Life Balance certification course for anyone who is wanting to bolster their work in healing and even to those who just want to find ways to increase their connection with the Divine." Anita R.
"Having an energy facial given by Rachel is an uplifting experience. Not only does she treat and tone your skin, Rachel provides balance and calm for your spirit. My skin has a wonderful and fresh glow and I have received numerous compliments. I would highly recommend her expertly given facials." Peggy M.
"Rachel has been treating my rosacea and my skin looks amazing! She's also just an all-around wonderful human being. I highly recommend her services. I have had my eyebrows waxed, a full facial, a mini facial and makeup. Book with her!" Aline P.
"I have been going to Rachel for waxing services for 4 years! She is extremely professional and does an excellent job whether you care receiving waxing or facial services. I highly recommend Rachel!" Katy B.
"Rachel is very professional and uses quality products. I used to not feel confident about my beauty routine, but she has taught me so much about applying makeup and taking care of my skin." Athena N.
"Rachel is an amazing make-up artist and brow artist. She has waxed/shaped my eyebrows and did my make-up for my wedding. She takes the time to ensure you are getting exactly what you want. She is truly an incredible artist and I would highly recommend her to everyone" Jessica K.
"I went to Rachel for a Life Balance healing session. Rachel was very in tune with my feelings and made me feel really safe and comfortable. I was optimistically skeptical coming in and I came out feeling very enlightened. I feel very soothed and that the healing process has been put into motion. My intentions coming into the session was to remove blockages in my chakras and to inspire healing around body image issues. This session has helped me become more aware of my bodies needs and how to nurture myself in a better way. Looking forward to my next session!" Jan S.
"A million thanks to Rachel for helping my girlfriend with her makeup for a Black Tie fundraiser. She looked amazing! Splendid!"
Pete O.
"My Life Balance energy healing session with Rachel was amazing! She helped me work through the blockages that came up for me. I felt at peace after my session and felt balance within myself. The atmosphere she creates is very calm and peaceful which I enjoy." Marissa B.
"I left my Life Balance session feeling uplifted and grateful. The session help me gain insight." Lauren F.
"After working with Rachel on multiple projects over the past four years, I've come to know her as a very talented makeup artist. She is very professional and understands the needs of the client. She is an absolute pleasure to work with and I highly recommend her." Tara Stravinsky www.tyesbytara.com
"Rachel makes her clients feel so welcomed and comfortable – her demeanor is soft and inviting and she always knows how to put a smile on the faces of all who know her. I am a devout client of hers and I have never been unsatisfied with my brows and I do not plan on letting them get into the hands of anyone else besides Rachel. Not only is Rachel an expert in arches, she is also a healer of the heart and spirit. Her talents in energy healing and personal readings have truly enlightened me to who I have the ability to become and the life that I can choose to live. I have had the privilege of sitting down with her and my family for a private session. She's healed me in ways I cannot explain. Her guidance and words she has given me through her healing services has given me the confidence to take on the world in a whole new light. She has given me new eyes to see things I never could before. I see her as such an inspiration and continue to support her through all of her endeavors because I know that she will go far in anything she chooses to do. If I could recommend anyone who offers services that not only make you feel beautiful on the inside but also the outside, it would be Rachel Miera – she truly is a talented woman. One of a kind." Terrin M.
"I learned of Rachel's waxing services through Terrin; I quickly became a regular customer of Rachel's for lip waxing. I've even had my eyebrows tamed by her. I am always very happy with the results and continue to come back to Rachel. She is very meticulous and never leaves a stray hair (which I appreciate very much). She continually makes me feel welcomed and I always feel at ease around her – I can talk with Rachel which makes our relationship that much stronger. This year, I contracted a very unfortunate and painful condition: reactive arthritis. This condition causes extreme joint pain and difficulty walking which is very inconvenient for an 18 year old woman. I dealt with the pain, took many pills and even had to inject a weekly shot into my stomach. I even had to take time off from my job to heal. It felt like nothing was working for me. When my family learned of Rachel's healing services, we decided to try chakra alignment with the guidance of Rachel. My heart chakra was very much out of balance and Rachel was able to realign me. She also did prism work on the areas of my body that hurt the most from my condition. After the session, I felt noticeably better and much happier. I didn't feel as down as I did before – this continued and has still had an impact on my recovery process and my emotional healing. With the combined workings of Rachel's healing and physical therapy, I am continually getting better to this day. I want to thank Rachel for what she has done for me, I can't express my gratitude more. I plan on having Rachel aid me more in my emotional journey in the upcoming future. I recommend her services, 100%." Peyton M.
"I had heard about Rachel and her many talents and abilities through my daughters as they went to her religiously for waxing services. Through their many conversations they had during their sessions, Terrin learned of Rachel's beautiful talents in energy healing and readings. I became incredibly interested in this. My mother had passed away in May of 2013 and I was dealing with incredible pain, sadness and guilt surrounding her passing. I had never experienced a death like this before; I felt empty and alone with my mother gone. I almost felt caged in this never-ending prison of guilt and sadness. She was such a big part of me and my family's lives. I could not find joy in my surroundings anymore and it took all of my energy just to live day to day without her. In her last moments, she was admitted to the hospital, where she passed in hospice care. I continually wondered to myself if my decisions surrounding her last moments were the right ones. Even following her memorial service, I was stricken with guilt and continued to question whether I had done everything I could as a daughter to make her happy and if she was proud of my decisions. The emotional pain seemed to never pass. Learning of Rachel and her services prompted me to want to try energy healing. During a private session with Rachel and my family, I learned that my mother was watching over me as my guide and was always with me. This information I received from Rachel was freeing; I cannot even begin to describe the amount of joy I now feel knowing that my mom is always with me. I feel happy now and, though my guilt is not completely gone, I feel so much less worried about my decisions I made in those trying times. I miss my mom and always will but I feel like I can enjoy more of what this beautiful life has to offer, in honor of my mother. I plan on working more closely with Rachel in the future as she has given me a gift bigger than she will ever know. What a wonderful, beautiful, amazing and talented woman. Rachel has healed my heart and I am so very grateful for her." Merri M.