Hello, my name is Rachel Miera. As a Colorado native, nature is a huge part of my everyday life. The beautiful sunsets and strong, majestic mountainous views that I wake up to and see everyday are also what keep me here in this wonderful state. Born in the city of Boulder, I am blessed to now call Boulder my home for the business I created. My love for nature has been the foundation of the work I do now.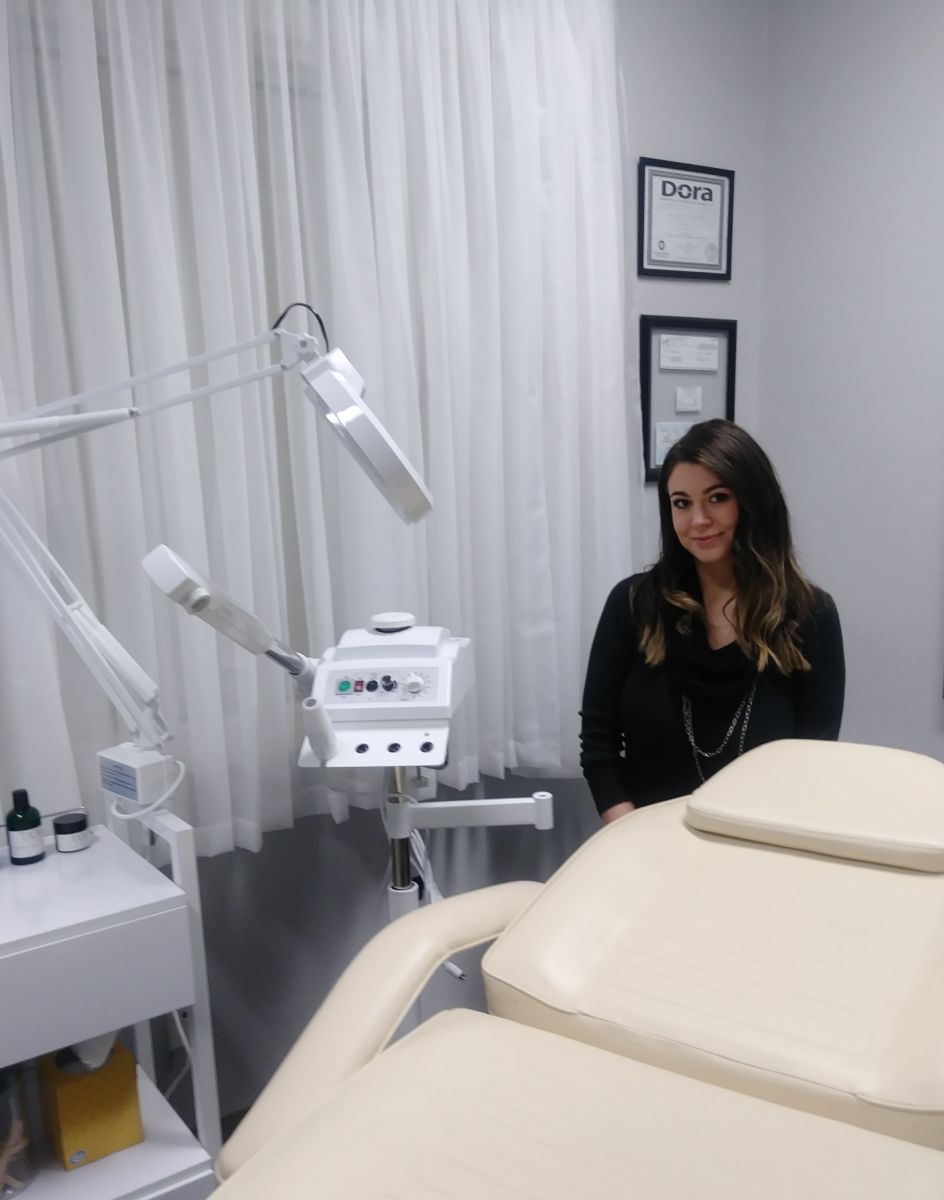 My passion for holistic wellness started with my own skin's struggles. I had eczema since childhood and acne both as a teen and adult. When nothing seemed to be working I decided to take a holistic approach to my skincare. Soon after I began to feel more healthy and my skin began to clear. This inspired me to attend school for holistic health and later received my license in esthetics. I've traveled to expand my knowledge on plants, ingredients, wellness and gain perspective on this beautiful life. My approach to skincare is unique, focusing on nourishment of the skin and the support of it's function. I look at all factors when analyzing the skin including lifestyle, diet and stress. I use wellness and energy techniques to help the body detach from chaos and bring it back to nature in order to repair and recuperate. This promotes gentle awareness, relaxation, calming of the emotions and balance within.
In 2015 I opened my practice with the intent to provide services that support the whole being: mind body and soul. I believe that beauty comes from a balanced outlook, a practical approach, and a connection with the magical influences in life. I coach and guide people beyond just their skin care to truly help transform and incorporate beauty into all aspects of life.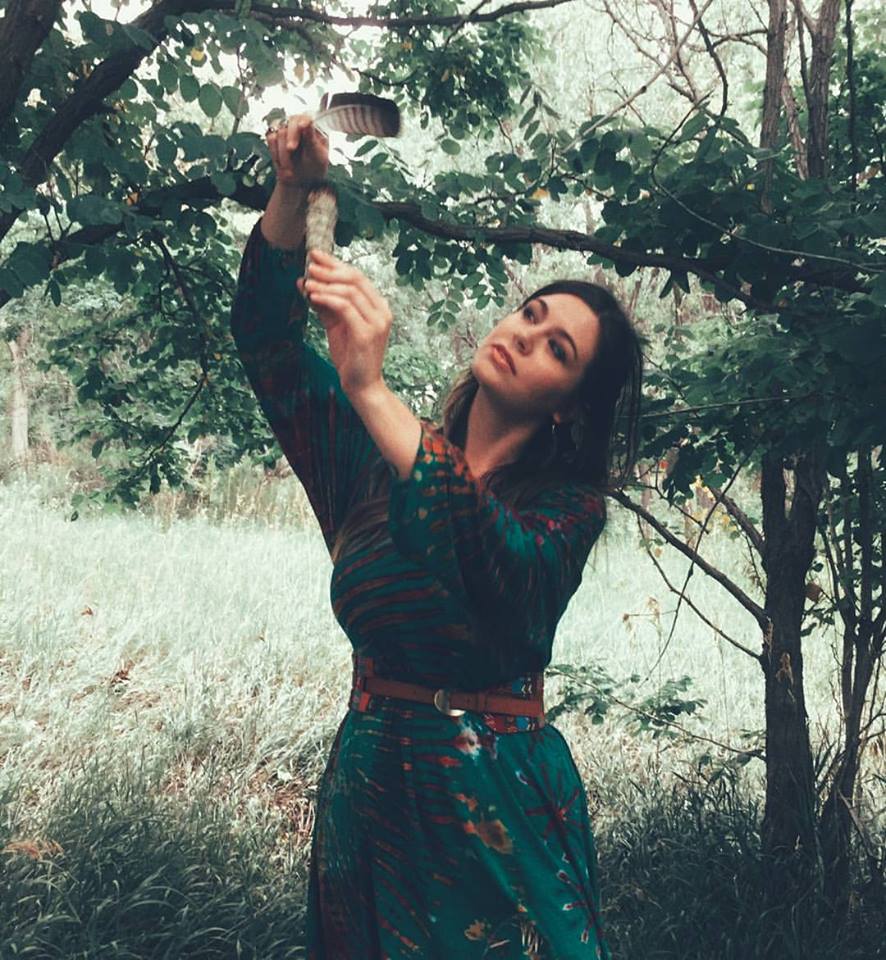 Testimonials
"When I was 13, my mother enrolled me in a personal development class for my severe social anxiety and shyness. It was a great class that helped me overcome some of my fear of being in my own skin and being seen. What followed was a professional modeling development class and a couple years of photo and runway work. Sounds like I beat my fear? Wrong. The modeling industry magnified my fears and eventually I developed a deep mistrust for the camera and having my image captured and critiqued. I quit modeling and being in front of the camera... forever. That was my fear taking over. Last year, I decided to face my fear and overcome it. So booked a photo shoot with a photographer I trust and through that, met Rachel Miera. Rachel worked with this photographer doing makeup... preparing our "look" for the shoot. What Rachel actually did was calm down ALL my fears. She talked with me, told me all the features she saw that were beautiful and accented them. She did energy work during the process and I felt all my nervousness melt away. I felt my confidence and belief in myself build through the course of the initial sitting and her encouragement helped me stay calm, present and confident through the rest of the days' photo shoot. Just by having her hands on me or near me, I would feel better. She would fix a piece of hair or highlight my lips, and I would feel better. She saw my natural light and beauty and enhanced it... not changed it. Rachel sees the true beauty in you and helps it shine forward, for the whole world to see. Thank you Rachel! No more fear of being seen for this gal!" Celeste
"I was looking for a class and certification that would support my move into energy work and with Rachel I got that and so much more! Rachel is a powerful teacher and mentor, able to be simultaneously gentle and tough to ensure that you are not only receiving the information but, integrating it into your life. I left class a better person, equipped on all levels to embark on this new journey and with a mentor who has continued to provide encouragement and support. I highly recommend Rachel's Life Balance certification course for anyone who is wanting to bolster their work in healing and even to those who just want to find ways to increase their connection with the Divine." Anita
"Having an energy facial given by Rachel is an uplifting experience. Not only does she treat and tone your skin, Rachel provides balance and calm for your spirit. My skin has a wonderful and fresh glow and I have received numerous compliments. I would highly recommend her expertly given facials." Peggy
"I came to Rachel for a Life Balance session. Rachel created a safe space for me to explore and acknowledge issues I have been dealing with. Her energy is truly positive. The honesty she provided was refreshing." Bridgette
"Rachel has been treating my rosacea and my skin looks amazing! She's also just an all-around wonderful human being. I highly recommend her services. I have had my eyebrows waxed, a full facial, a mini facial and makeup. Book with her!" Aline
"I have been going to Rachel for waxing services for 4 years! She is extremely professional and does an excellent job whether you are receiving waxing or facial services. I highly recommend Rachel!" Katy
"Rachel is an amazing make-up artist and brow artist. She has waxed/shaped my eyebrows and did my make-up for my wedding. She takes the time to ensure you are getting exactly what you want. She is truly an incredible artist and I would highly recommend her." Jessica
"I went to Rachel for a Life Balance healing session. Rachel was very in tune with my feelings and made me feel really safe and comfortable. I was optimistically skeptical coming in and I came out feeling very enlightened. I feel very soothed and that the healing process has been put into motion. My intentions coming into the session was to remove blockages in my chakras and to inspire healing around body image issues. This session has helped me become more aware of my body's needs and how to nurture myself in a better way. Looking forward to my next session!" Jan
"A million thanks to Rachel for helping my girlfriend with her makeup for a Black Tie fundraiser. She looked amazing! Splendid!" Pete
"I left my Life Balance session feeling uplifted and grateful. The session help me gain insight." Lauren
"Rachel is meant to do this work! She brings an extensive amount of experience to the table... literally. Her background as an esthetician allows her to select the top quality organic products she uses and the energy work she does, in addition to her continuous studies in have combined forces. Upon the Facial balancing session I had with her, I felt a re-energized calm I much needed. This was accompanied by a strong nurturing environment she created. I would highly recommend reaching out to Rachel right away!" Kelly
"After working with Rachel on multiple projects over the past four years, I've come to know her as a very talented makeup artist. She is very professional and understands the needs of the client. She is an absolute pleasure to work with and I highly recommend her." Tara
www.tyesbytara.com